Russia and U.S. mark 200 years of co-operation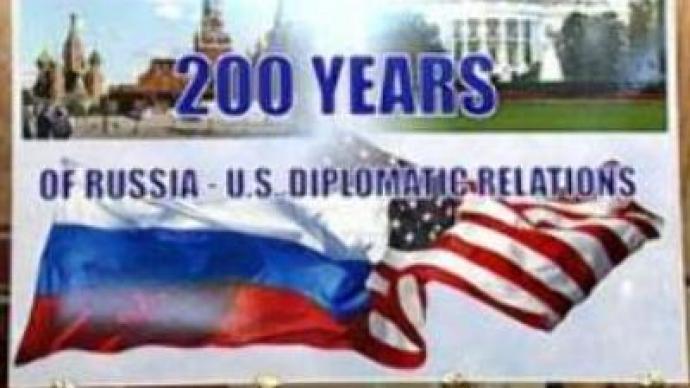 This year is the 200th anniversary of the establishment of diplomatic relations between Russia and the United States. A special celebration has taken place at the Russian Embassy in Washington to mark the occasion.
The grand celebration gala at the Russian Embassy was a good opportunity for U.S. and Russian diplomats to reflect on the 200-year-old relationship between their countries.
"We proceed with some hope that our two countries can be that force of global peace and stability that we were always destined to be at the beginning of our relationship back two hundred years ago. But we have to build this future and it won't be easy. And I hope very much that we will be able to work through these present day struggles, to regain the footing of this relationship and to redeem the promise of this relationship that was present 200-years-ago,"
said Nicolas Burns from the U.S. Department of State.
"It turns out that building friendship between Russia and America is not an easy experience. Old habits die hard; they still hinder close contacts and do not help enriching joint strategic goals. What is important now is that we should not create new stereotypes that distort the image of Russia and America in public opinion,"
added Yury Ushakov, Russian ambassador to U.S.The Executive Director of the Nixon Centre, Paul J. Saunders, said he hoped the two countries could move even closer together.
"There are so many important common interests that the U.S. and Russia share. I think there is a very strong case to be made in both countries for us to work together on terrorism, on non-proliferation and energy. Obviously we have a number of differences too, but our common interests are especially important to keep in mind."
And while the distinguished guests discussed the possibilities of Russian-U.S. bilateral co-operation, one thing remained clear, that a good relationship between the two countries aides the stability of the world.
You can share this story on social media: