Romanovs' furniture goes under the hammer in Finland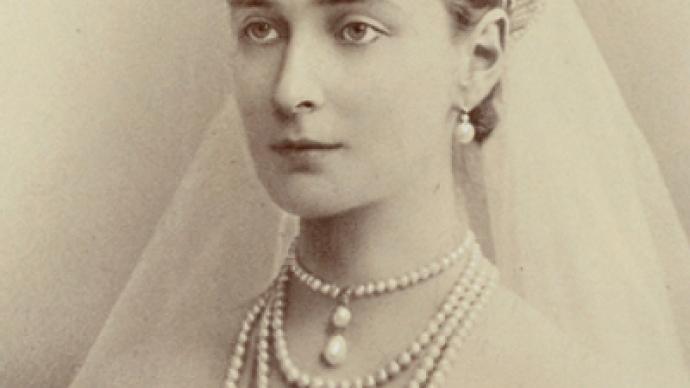 A unique 12-piece set of furniture belonging to the imperial Romanov family, recently found in Finland, was sold on Monday at Bukowskis International Auction in Helsinki for $470,000.
Maria Ekman-Kolari, from the auction house, says the starting price of the furniture was not specified in the catalogue, as "[the set] is ranked as 'rare' and thus, according to international practice, the price cannot be named in advance."
The organizers are pretty happy with the results of the auction, as they did not expect to earn that much from the rare furniture. So is the new owner of the "royal" set.
The set offered for bidding consists of four armchairs, six chairs, a canapé and a table. They used to belong to Empress Aleksandra Feodorovna, spouse of Tsar Nicholas II, and were specifically made for her private "Silver Salon" in the Winter Palace in St. Petersburg. The set was made in the Svirsky workshop in 1894 under the sketches of architect Nikolay Nabokov according to the Empress's order. The set was sold in the late 1920s.
Auctioneers say that originally the set consisted of 29 items. The exact number has already been discovered in Finland over the course of several years and they are now dispersed between different owners. Six of them were sold at an auction in Finland, however, neither the sellers nor the buyers knew about the set's origins. Another 11 pieces appeared at an auction in Finland, but were soon dismissed from the auction's list due to some tensions between the owners.
The missing 12 subjects were found in autumn this year and went under the hammer on December 14.
Auction house Bukowskis was founded in Stockholm in 1870 by Polish nobleman Henryk Bukovski. The branch of the auction house in Finland opened its doors in 1979, and this year marks its 30th anniversary.
You can share this story on social media: