Road rage driver opens fire on minibus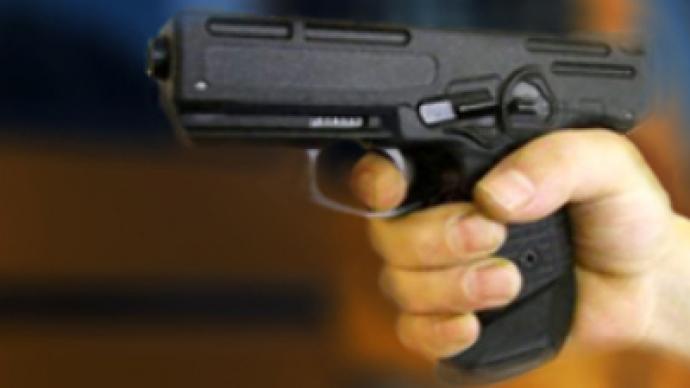 Police are hunting a man who started shooting at a minibus after apparently suffering from road rage. The SUV driver fired two shots at the St Petersburg bus on Tuesday.
Amazingly only one person was injured in the attack, with a female passenger taken to hospital suffering from eye wounds from the broken glass.
It is reported that the gunman was angry that the minibus had cut in front of his car.
In response he is believed to have caught up with the vehicle to take revenge.
The minibus driver saw the SUV from behind – he thought the driver wanted him to give way.
But instead the driver started shooting with an air gun.
At that part of the route the bus usually has no passengers, but on this day the woman asked to be taken to the last stop.
The police are appealing for witnesses in a bid to catch the furious driver.
His car is believed to be a black BMW X5.

You can share this story on social media: