Rice criticises Russia's warning against U.S. missile shield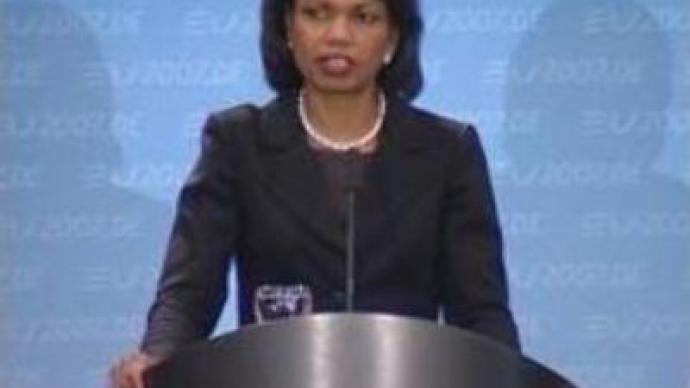 The U.S. Secretary of State, Condoleezza Rice, has called Russia's warning that Poland and the Czech Republic will risk being targeted if they host U.S. missile defense bases, "extremely unfortunate".
On Monday, Head of Russia's Strategic Missile Forces, General Nikolay Solovtsov said the consequences of the deployment of American counter-missiles in Europe will be hard for all sides involved.In response, the U.S. Secretary of State expressed her disappointment over this comment. Condoleezza Rice made her statement at a press conference with the German Foreign Minister, Frank-Walter Steinmeier, in Berlin.
"I think it is unfortunate that the Russian head of strategic rocket forces would come out and say that somehow Poland and the Czech Republic will now be on the target list of Russia. I think it is extremely unfortunate comment, but we will continue to talk to Russia about these issues,"
said Ms Rice.Earlier, Washington said the missile defence systems in Europe are necessary for protecting the U.S. territory from possible missile launches from Iran.
You can share this story on social media: