Putin in auto accident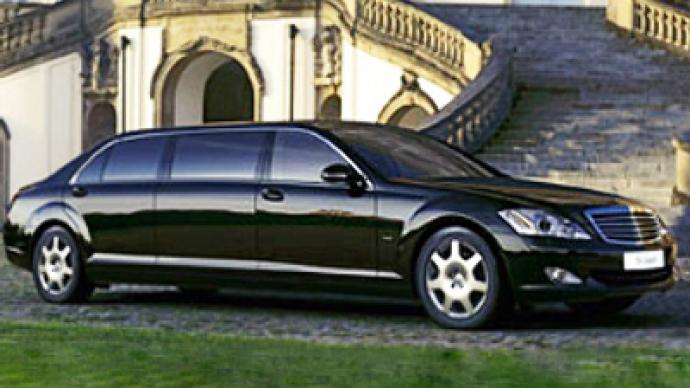 Prime Vladimir Minister Putin was involved in a car accident on Thursday when his car ran over a metal object, puncturing his tire. Eyewitnesses say there was smoke seen after the premier's Mercedes stopped.
Neither Putin nor anyone else was hurt and the prime minister was not even late for work.
The incident happened on Kutuzovsky Prospect in central Moscow. Russia's Federal Guard Service checked the tire and later said the incident was, in fact, an accident.
Russian online edition Gazeta.ru quotes an anti-terrorist specialist who says that the tire puncture of a high government official's car is very rare as they are equipped with armored wheels.
"Even if this wheel runs over a grenade or is perforated by a bullet and the tire bursts, the car will not stop, it will keep on moving at the same speed and won't lose its maneuverability," Iosif Linder from the International Counter-Terrorism Officers Training Association told Gazeta.ru
Drivers of top governmental officials are specially trained and are supposed to have skills to handle a tire blowout. But if a similar accident happened to a less skilled driver, the car would most likely overturn, Gazeta.ru says, quoting experts.
You can share this story on social media: