Priest murders his wife and child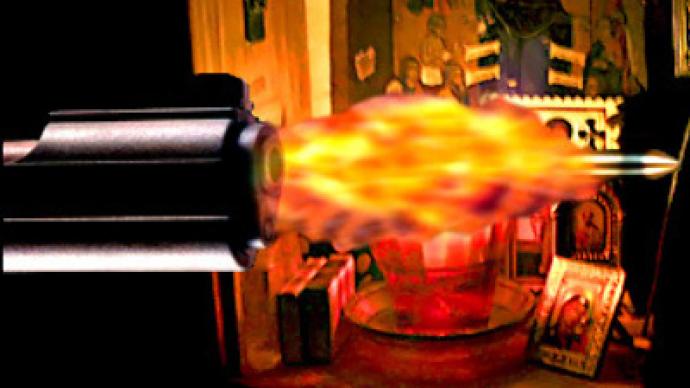 An Orthodox priest has killed his wife and eight-year-old son before committing suicide in Russia's southern Rostov region.
The motive for the attack is not yet known but there is speculation that the 38-year-old priest may have been mentally ill or depressed due to a lack of money.

The bloody drama unfolded late in the evening at the home of the priest, known as Vladimir, when his wife and son were already asleep, Life.ru reports.
It's believed he killed them with the gun he used for hunting. Afterwards, he put the gun to his chest and pulled the trigger. The dead bodies were found by relatives the next morning.
"We were knocking on the door for a long time but nobody responded," Vladimir's sister said. "Then we took a ladder and got to windows on the second floor."
They saw a shocking scene: the body of the son in his bed, and Vladimir and his wife in another room.
It is unclear why the priest killed his family. Members of the church where the priest served say the family was very close.
Investigators believe that Vladimir had been depressed recently and financial problems may have played a part in the tragedy. Church authorities have suggested that Vladimir just went insane.
"I knew him personally and from a good side," said Rostov-on–Don priest Ioann Osyak. "But lately, he has developed psychiatric disease, he had headaches."
Osyak suggested that it was Vladimir's missionary work in prison, where he heard confessions from prisoners involved in serious crimes, that triggered the killings.
"We are sorry that the mother and child died. We are sorry that Vladimir was unable to cope with the burden he took upon himself," he said.
You can share this story on social media: