Kazakhs turn out for vote of confidence in longtime president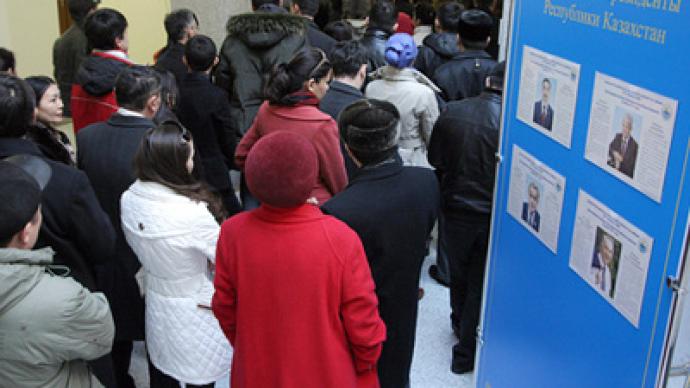 Ballots are being counted in Kazakhstan after an early presidential vote, which is expected to overwhelmingly reconfirm the leadership of long-serving Nursultan Nazarbayev.
Exit polls suggest Kazakhstan's incumbent president, Nursultan Nazarbayev, will secure another term in office.He is said to have won over 90 percent of the ballots cast.He has been in power since 1991 and enjoys the exclusive right to be elected for a limitless number of times- something the constitution will no longer allow any other president. The snap vote was called after the authorities cancelled a referendum on prolonging Nazarbayev's term in office.Three candidates are challenging him in the election, but none have publicly opposed his policies.More than 1,000 international observers are overseeing the election, which has already come under criticism for a perceived lack of fairness.The first official results are expected early on Monday.
You can share this story on social media: