Powerful storm hits Oman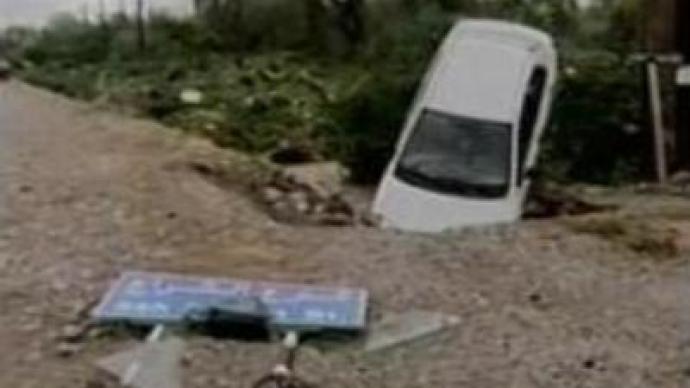 Authorities in Oman in the Middle East are coping with the aftermath of the country's worst cyclone in 30 years. More than 20 people died in the storm and oil and gas exports are cut for a third day.
High winds and heavy rain in the capital Muscat turned roads into rivers.Buildings and trees were badly damaged and authorities say it will take weeks to rebuild infrastructure.Now the storm has weakened and is approaching south-eastern Iran.
You can share this story on social media: