Police probe suspected child prostitution ring leader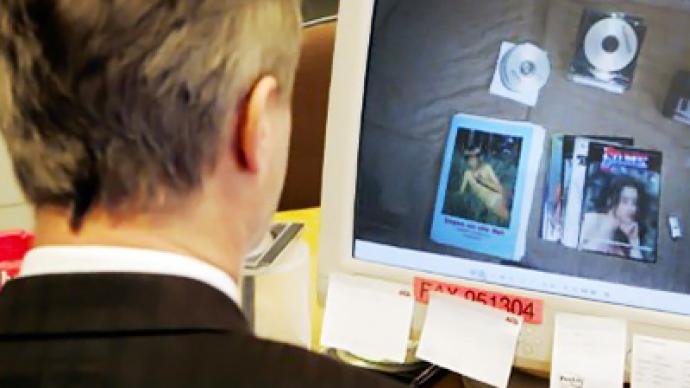 Moscow police are searching the office of a pension fund manager suspected of leading a ring involved in the production of child pornography and pimping out underage girls to molesters. Colleagues say the father of two was quiet and unsuspicious.
The man, whose name has not revealed in order not to harm the investigation, is suspected of being the leader of a gang involved in sexual offences against children, police reported on Thursday. The gang targeted underage girls from poor families, groomed them and later coerced or blackmailed into prostituting themselves.

The search by the police's anti-cybercrime unit at the office of the Russian Pension Fund is meant to produce evidence of the suspected crimes against children. They are searching computers, which the alleged ring leader may have used to communicate with the victims as well as his personal possessions. A separate search is being conducted of the man's suburban home.

"The ring has been committing crimes for ten years. They searched for poor girls in the need for money, suggested that they pose for photos and videos, and later offered them wealthy clients," police spokesperson Larisa Zhukova told Interfax news agency.

She added the clients paid about $1,000 for a girl, but a virgin could net the criminals more than up to $7,000. Investigators identified at least 30 victims of the ring.

The suspected ring leader personally supervised photographing of the girls for pedophilic portfolios. He supplied the equipment and directed the shooting, police say.

The criminal business apparently was quite profitable, police suggests. The alleged pimp boss bought three suburban houses, two city apartments and three luxury cars among other things over the years.

Police traced the alleged criminal while investigating a separate sex offence case. The suspect had links to Leonid Kuvaev, who allegedly raped underage patients of a psychiatric ward. Investigators pinpointed the 41-year-old official through one of his agents, who searched for potential victims. Kuvaev also used the agent's services.

The suspect headed one of the fund's technical departments responsible for communications, reports online tabloid Life News. Colleagues say he is a father of two and has worked there for the last five years.

"We hardly knew his face, because he was always so quiet and unobtrusive. He didn't stand out in anything," one of the employees said.