Hijacked German cargo ship freed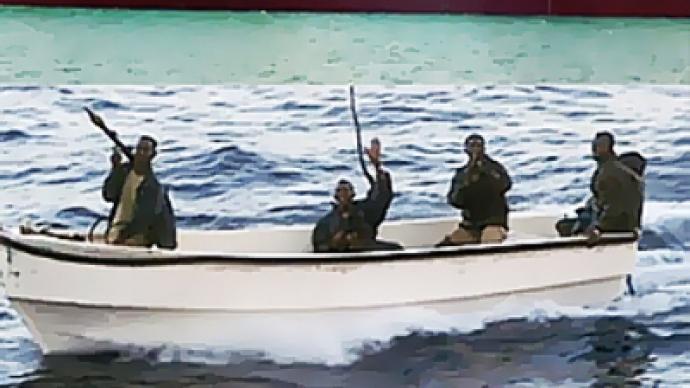 Pirates have fled the German Beluga Fortune dry cargo ship they earlier seized in the central part of the Indian Ocean off the coast of Kenya.
The ship was presumably hijacked by Somali pirates on Sunday while en route from the United Arab Emirates to South Africa.
A German shipping company reported that the vessel was freed due to the efforts of the German military and international anti-piracy forces.
None of the 16 crew members aboard the Beluga Fortune, which include three Russians, were injured in the ordeal.
The sailors managed to send an SOS signal before taking refuge in an emergency room, reported Interfax, citing the Russian Sailors Union.
The information about the captured ship followed the news about a Singapore gas tanker with 17 crew members which was hijacked in the same area one day earlier.
Pirates are currently said to be holding 19 vessels with more than 400 hostages.
You can share this story on social media: