Phone terrorist just wanted sister to catch the plane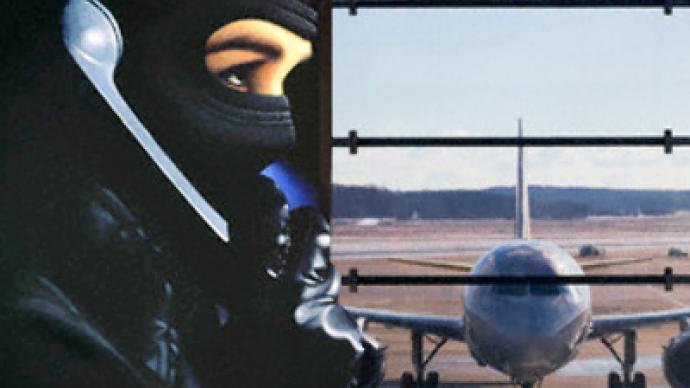 A Russian woman has falsely reported of a bomb on board to help her sister, who was late for the plane, Komsomolskaya Pravda newspaper reports.
Svetlana S. was working at one of Moscow's travel agencies and she was happy to organize a trip to Ukrainian resort city of Odessa for her sister Lyudmila, who very much wanted to see the sea.
But on the day of the departure, Lyudmila started for Sheremetievo airport too late, realizing she'd never make it in time.
And Svetlana was there to solve her closest relative's problems. First she called the airport, but the staff refused to postpone take-off because of just one person.
The next organization she contacted was the police. And when the officer on duty explained that it is security, not the flight schedule, which is their field of operation, the woman suddenly said: "Beware. There's a bomb on a plane."
After that she confirmed that she knew that criminal prosecution awaits those who falsely report terrorist acts, and even told the policeman her cell-phone number.

Svetlana's plan worked. The flight was postponed and Lyudmila took of for Odessa. But the phone terrorist was, eventually, arrested by the police.
"I was stressed and didn't pay attention to what the officer was telling to me," Svetlana cried during the interrogation.
The story may seem funny, but the woman now faces a prison term of up to three years.
According to police data, each false bomb report leads to losses of around 1.5 million rubles (around $ 48,000).
You can share this story on social media: