Another deadly fire in Russia's Urals kills 16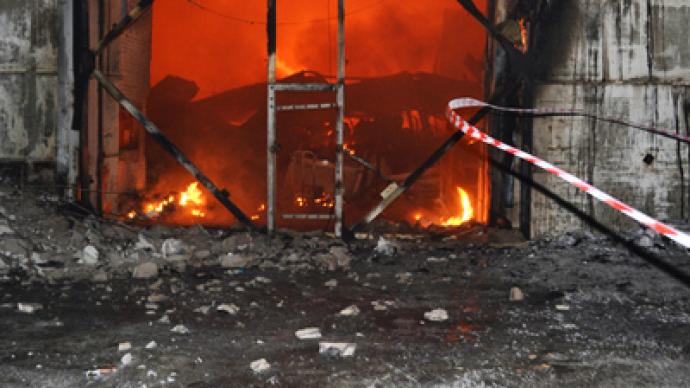 At least 16 people have been killed and two injured in a fire in the Russian Urals city of Perm. Additionally, officials say one person is still missing.
"All in all, as a result of the fire 16 people have died, two people have been taken to hospital and the fate of one person remains unknown. He allegedly remains under the debris," the Information Service of Russian Emergency Ministry was quoted by Itar-Tass news agency as saying.  The Russian Investigative Committee said that forensic specialists are engaged in the process of identifying the remains of those killed in the fire, which broke out in a warehouse on February 10.  The premises were storing household chemicals. The blaze reportedly covered the area of 6,000 square meters. The Investigative Committee announced earlier that, according to preliminary information, grave breaches of fire security rules were one of the reasons for people's deaths.  A criminal case has been launched following the incident. The director-general of the company which was renting the warehouse, as well as his deputy, have been arrested, the Investigative Committee said.  Search efforts at the site are due to continue until February 15, Itar-Tass agency reported.There were nationwide fire-safety inspections following a deadly fire in a crowded Perm nightclub in December 2009. 156 people were killed attempting to escape through a single narrow exit.
You can share this story on social media: