Pens make it to Stanley Cup final once more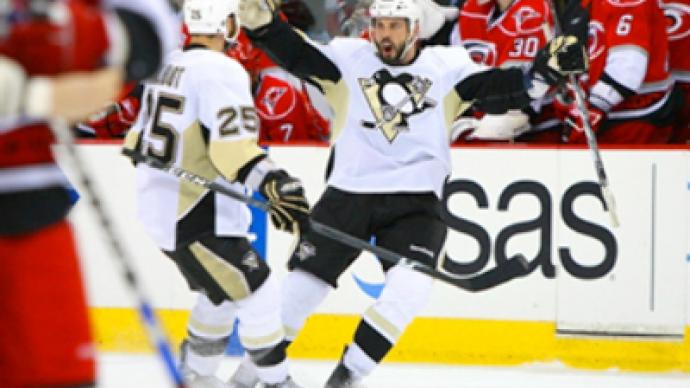 The Pittsburgh Penguins have eliminated the Carolina Hurricanes out of the Stanley Cup with a 4-1 victory in the fourth game of the series.
Pittsburgh's Marc-Andre Fleury stopped the last 30 shots he faced in Game 4 of the Eastern Conference finals to help the Pens crush Carolina 4-0 in the series.
The Penguins' overall victory was a well-deserved one, as they outscored the Carolina Hurricanes 20-9 in their four-game sweep of the Eastern Conference finals. They scored at least three goals in each game of the series.
Carolina's goalie Cam Ward, who had been 5-0 in all his NHL elimination games, couldn't help his team on Tuesday night.
Pittsburgh is the first team since 2001 to get to the finals in consecutive years, and they are the first runners-up to return to the finals since Edmonton in 1983 and 1984. If Detroit wins Game 5 of their Western Conference final series against Chicago, the Stanley Cup final will be decided between the Red Wings and the Pens for the second consecutive year.
You can share this story on social media: