Paris hostage drama ends peacefully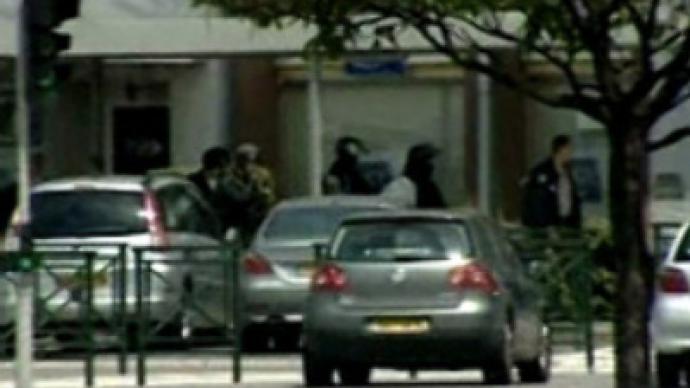 In France, two armed men have released six people, unharmed, hours after taking them hostage at a bank in a southern suburb of Paris. Police immediately arrested the gunmen.
The hold-up took place at a Credit Lyonnais bank in the suburb of Rungis, at the capital's main wholesale food market. The bank is one of around 20 in an area known locally as "the money wall".
The hostage-takers are thought to have arrived by scooter and were captured on CCTV footage entering the bank.
Television networks say the alert was raised by a bank employee who managed to escape.
You can share this story on social media: