Opposition leader shot dead in Georgia, police arrest suspect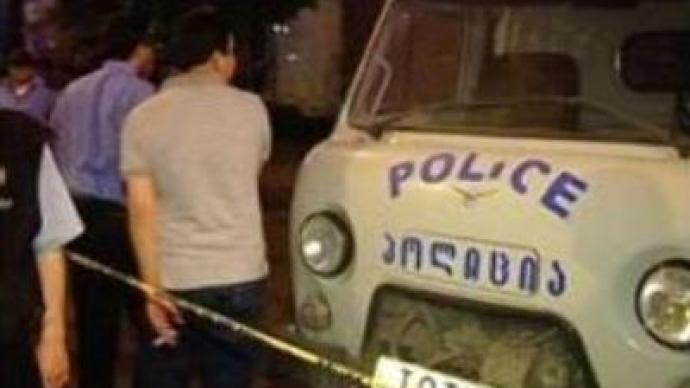 Georgia's police have arrested a man suspected of murdering an opposition leader, Guram Sharadze. He was shot dead by a gunman in the centre of the Georgian capital, Tbilisi.
According to eyewitnesses the gunman fired five times at Guram Sharadze. A short time later a young man was detained by the police close by. Police say the man detained is their prime suspect in the case. He has been identified as 30-year-old Georgy Barateli, who according to the police was a friend of the family. Investigators allege the motive for the murder was personal, however they say they have not ruled out a political motive. The murder has shocked Georgians.
"We heard the gun shots and we chased the suspect and captured him near the park, he was armed and he confessed to the murder,"
said a policeman.77-year-old Guram Sharadze was a well known supporter of the Georgian Orthodox Church. He'd embarked on a zero tolerance approach to religious sects in the country. He was an ally of the first Georgian President Zviad Gamsakhurdia and a member of the Georgian Parliament. He was a member of the commission involved in the removal of the remains of Zviad Gamsakhurdia, who died under mysterious circumstances, and his body was taken to Grozny in Chechnya in early 1990s. Guram Sharadze formed the political movement, "Mother Tongue, Home Land and Religion" after leaving parliament.
You can share this story on social media: