Opposition leader shot dead in Georgia, police arrest suspect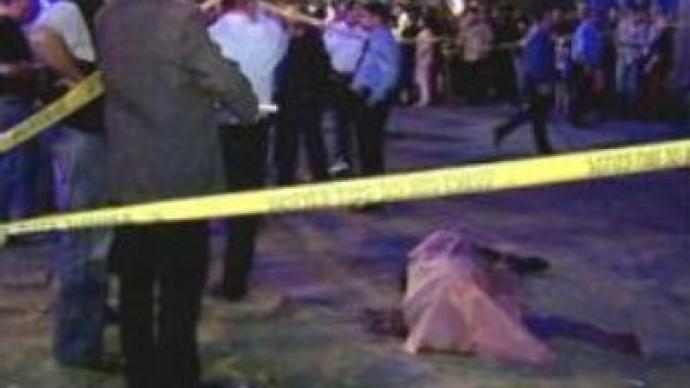 Georgia's police have arrested a man suspected of murdering an opposition leader, Guram Sharadze. He was shot dead by a gunman in the centre of the Georgian capital, Tbilisi.
Police say the man detained is their prime suspect in the case. He has been identified as 30-year-old Georgy Barateli, who according to the police was a friend of the family.Preliminary results from the autopsy show that Guram Sharadze died from three bullet wounds. Police say Guram Sharadze was assassinated by a person close to his family.Georgy Barateli was taken to a pre-trial detention centre and has reportedly confessed to the crime but no official statements have been made so far.The opposition in Georgia say that the well known professor, Guram Sharadze, was simply murdered for his anti-government views.Guram Sharadze was a well known supporter of the Georgian Orthodox Church. He'd embarked on a zero tolerance approach to religious sects in the country. He was an ally of the first Georgian President Zviad Gamsakhurdia and a member of the Georgian parliament. He was a member of the commission involved in the removal of the remains of Zviad Gamsakhurdia, who died under mysterious circumstances, and his body was taken to Grozny in Chechnya in early 1990s. Guram Sharadze formed the political movement, "Mother Tongue, Homeland and Religion" after leaving parliament.Meanwhile, Guram Sharadze's colleagues at Tbilisi State University held a small demonstration to condemn the murder.
"This was a political murder; the man who unified all Georgian national and patriotic feelings and dignities was killed. He was fighting to save Georgian church and university and traditions. They needed to kill someone like him,"
said Nestan Kirtadze, a professor of Tbilisi State University. The murder has shocked Georgians and they are demanding a thorough investigation.
You can share this story on social media: