One shot, before gunman kills himself in Texas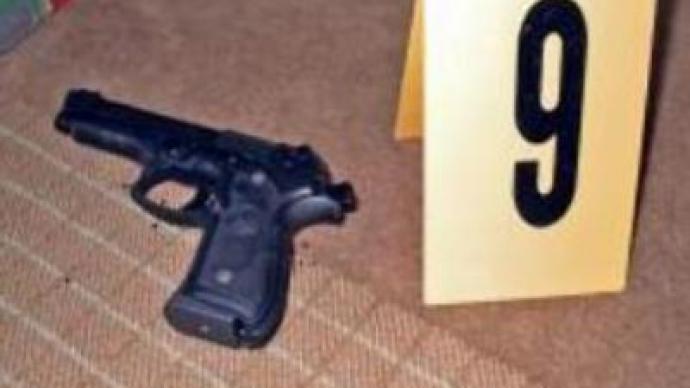 A gunman has shot dead the manager of an apartment complex in Houston, Texas, before killing himself. The man was reportedly facing eviction from the luxury complex. Two other people were wounded in the shooting.
Prior to the incident the killer sent an e-mail to friends announcing his own death.Police said he shot a neighbour through his door before storming into the complex's office. The manager warned co-workers to get out, before she herself was killed.
Last week Bill Phillips, a contract engineer, killed David Beverly as well as himself, leaving a female hostage physically unharmed in the Johnson Space Center in Houston, Texas.
You can share this story on social media: