One dies, one rescued after foodstore collapse in Nizhniy Novgorod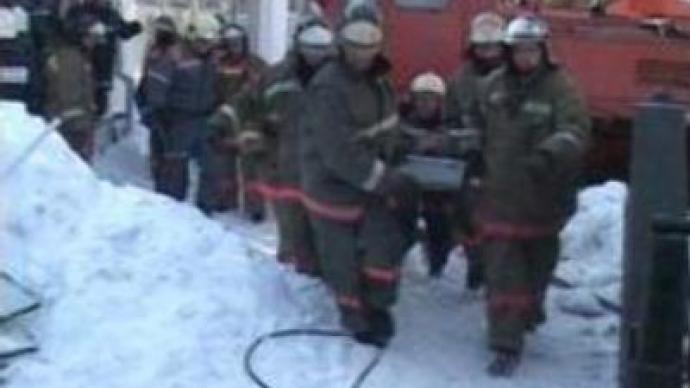 One worker has died and another has been seriously injured after the roof of a food shop collapsed in the Russian city of Nizhniy Novgorod. The two men were carrying out repairs when the roof caved in.
Two of their colleagues, who were also working in the store, managed to run out onto the street and were not injured. The authorities in Nizhniy Novgorod are carrying out safety checks on all 5-storey buildings of a similar design which are under renovation.
You can share this story on social media: