Suicide and gang killing cast shadow over US Occupy movement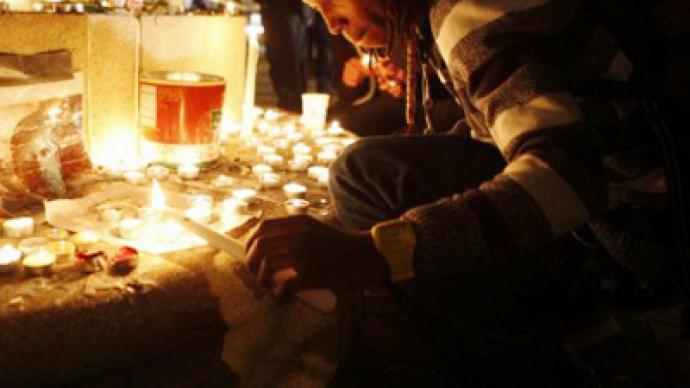 Two deaths have struck at the heart of the Occupy protest movement. A war veteran has killed himself at the Burlington encampment, while a young man was gunned down near the activists' camp in Oakland.
The tragedy in Burlington happened on Thursday afternoon. The 35-year-old veteran, believed to be called Josh, shot himself in the head in one of the tents, according to local media reports. He was still alive when the police took him to hospital, but died from the wound several hours later.Following the incident, the city authorities closed off half of the City Hall Park and ordered all camping there halted. This resulted in clashes between the protesters and the police on Thursday night.Meanwhile in Oakland, a young man was shot dead in the evening near the Occupy encampment outside City Hall. After being rushed away in an ambulance, he was pronounced dead on arrival at hospital. Protesters, who have just marked their movement's one-month anniversary, say the death was not related to Occupy Oakland. Rather, the man was killed in a fight between two local gangs. The victim, whose name has not been released, was reportedly beaten up earlier on Wednesday and came back with his friends on Thursday. Witnesses say they heard between four and six gunshots fired and saw several young men flee the scene.Critics of the encampment say the question of whether the dead man or the killers were protesters was irrelevant."This camp is attracting an element that's adding to the problem that already exists," said one of the council members calling for the camp's removal, as cited by the San Francisco Chronicle.The protesters disagree: "What happened was the result of neighborhood violence. Don't forget, we're in downtown Oakland," said one.