"Obama administration shocked by movements within Arab world"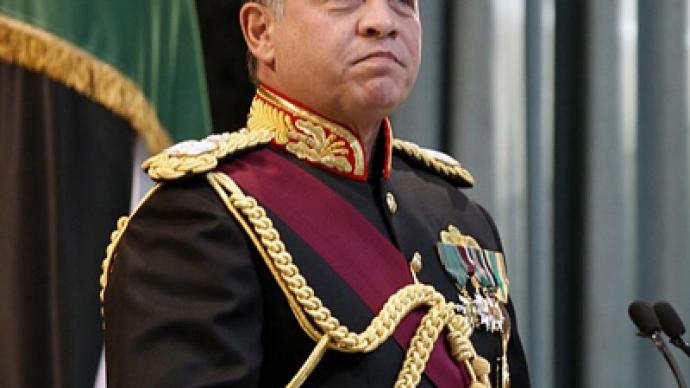 Barack Obama and Jordan's King Abdullah II have concluded a White House meeting, during which the US president promised financial aid to the kingdom.
Obama also praised King Abdullah's financial and social reforms, implemented after a wave of anti-government protests earlier this year. The king, in turn, vowed that the Middle Eastern nation would remain a strong partner to Washington.It comes after a wave of protests swept across the Middle Eastern country, which resulted in King Abdullah dismissing his prime minister and cabinet in February. Washington has welcomed the initiatives taken by the monarch and expressed confidence in further reforms. But there's criticism that the White House has too many vested interests in the region to be an honest broker. Patricia DeGennaro, Senior Fellow at the New York based think-tank, the World Policy Institute, says that King Abdullah is worried about his position and so has opened talks with the Obama administration."The Arab revolution is hitting all over the place, and I think the king himself is really worried about his position. In order for him to keep that [position], I think the Obama administration is probably warning him to do a couple of things in his own country. And the first thing is to really move forward on some of the reforms there, like he professed to be doing, but apparently has been very slow to be doing within the kingdom," she said. "And the second point is, the US is still worried about this interest, oil is absolutely a US interest – and in addition to that we have wars that are still continuing in Afghanistan and in Iraq. We need these countries to support the bases so we could be close to both of those conflicts, I am sure that is part of the reason why they have been quiet." "I hate to say this, but I think the Obama administration is being quiet because they are so shocked at all of these movements within the Arab world. We have been so removed from having a really substantial policy in this region," she stated.
You can share this story on social media: