"Nuclear plot" case to be reviewed in Tbilisi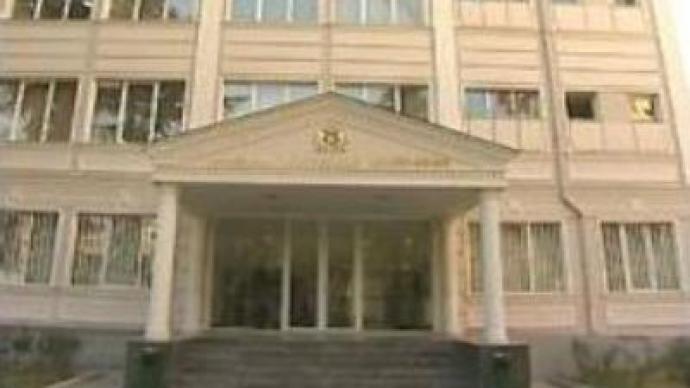 The Tbilisi Court of Appeal is to resume its hearing the case of Oleg Khintsagov, a Russian citizen, which involves a nuclear plot. It was postponed by the judge last week.
Khintsagov has been convicted of smuggling 100 grammes of highly enriched uranium to Georgia in September 2006, and sentenced to eight years in jail.His appeal and those of his four allies' failed at the Tbilisi Court of Appeal last week.Khintsagov's lawyer believes that there was not enough evidence to sentence him to eight years in prison and now the court is trying to avoid the appeal.
"We were ready for the appeal and my defendant too,"
said Avtandil Zardiashvili, Khintsagov's counsel.
"We had many questions, but they did not even give us a chance, and here we are…"
The lawyers of the accused have tried to present their appeal to the court several times. Last time they failed again, but they are not going to give up.Khintsagov was detained in the apartment of one of his accomplices on the outskirts of Tbilisi. He had two plastic bags of highly enriched uranium in the pocket of his leather jacket when the Georgian authorities searched him.And a 50-year old trader tried to sell the dangerous substance for $US 1 MLN.
"I used to work in Iraq, as well as other countries,"
says Oleg Khintsagov.
"It was a state building company and we built different projects…"
That was a year ago.The Georgian Interior Ministry made its first announcement about smuggling of highly enriched uranium during a visit to the United States. The Deputy Interior Minister, Ekaterina Zguladze, believes the case is purely criminal and has nothing to do with politics.
"To us, this case is criminal and he was sentenced because of smuggling the uranium,"
she said.
"Of course, he has a right to appeal, but first of all, it is beyond two countries, it's global security."
But Russia is not convinced that Georgia did not use the case as a political weapon and expressed its concern that their part in the investigation was not appreciated.
"It's been said that Russia did not wish to co-operate in the case,"
stressed Vyacheslav Kovalenko, Russian Ambassador to Georgia.
"I can say now that this is not true. The Russian side has several times proposed to Georgian authorities to work on the case together. All this looks like a very anti-Russian act again."
The Court of Appeal has to decide now whether or not the sentence was appropriate for the crime. And Khintsagov's lawyer hopes for the defendant's immediate release.
You can share this story on social media: