No penalty for BSing Russian courts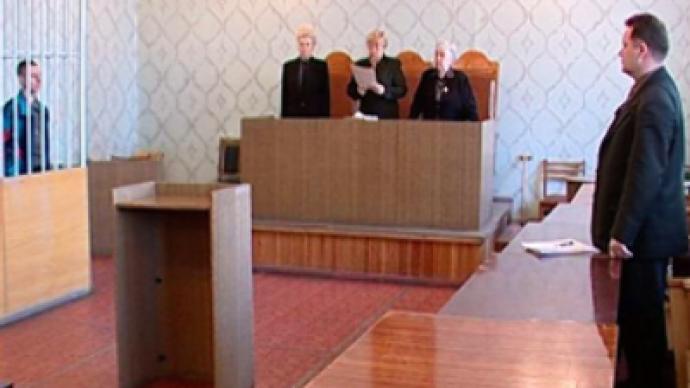 Russia's Supreme Court has ruled that a suspected criminal can deliberately lie to prosecutors and court without fear of being punished for it.
The court reviewed the case of a man, referred to as Terentyev, who was sentenced to eight years for a murder. The court which put him behind bars mentioned in sentencing that he aggravated the crime by misleading prosecutors during investigation, and gave false testimonies before the court.
But now the Supreme Court overruled this decision, reports Rossiyskaya Gazeta newspaper. The Russian Constitution allows a suspect to use any means to defend himself, unless they are specifically forbidden. Lying to officials is not on the dirty tricks list, since a testifying defendant does not take an oath to tell the truth.
The Supreme Court ordered the reference to Terentyev's fabrications be deleted from the sentence and added the ruling to legal guidelines. This however did little to decrease his term.
This approach to testimony is not unique. Like in Russia, in countries such as France, Italy, and Germany, suspects cannot be heard under oath and thus cannot commit perjury.
Activists split over "right to perjury"
A norm saying that people may refuse to testify against themselves or their relatives is a normal practice, but "substituting refusal to testify with false testimony – which is a crime in itself – is a strange thing," human rights activist Olga Kostina, who is a member for the Russian Public Chamber, told RIA Novosti agency.
She added: "This clarification by the Supreme Court – it's like they allow perjury. I don't understand what made those people do it."
Aleksandr Brod from the Moscow Bureau for Human Rights believes the Supreme Court ruling will force prosecutors to do their job of making a case better and help fight against unlawful trials.
"This clarification will help courts avoid 'tailored trials' where accusations are unjust or blown out of proportion. The move will allow make court practice better," he said
Explaining the obvious
Meanwhile lawyers see nothing sensational in the Supreme Court ruling.
"The Supreme Court didn't give anybody the right to perjure and couldn't have done it. The norms it explains are already there in the legislation. According to legislation, a suspect or defendant can say lies as a defense strategy, if it relates to him directly," said the court's spokesman Pavel Odintsov.
"Sometimes the court has to explain absolutely obvious things said in the law," agreed lawyer Dmitry Agranovsky, adding that it is done to help judges, who sometimes fail to use the legal norm correctly.
Overall, the Russian legal system takes a relaxed stance towards crimes like perjury and deliberately false accusations, in sharp contrast with countries like the Unites States or Switzerland. In Russia, people found guilty of perjury or of coercing witnesses to give false testimony are only fined.
Only a person forging evidence, violently assaulting witnesses, or falsely accusing somebody of a serious crime risks being sentenced to a jail term.
Read also: Three women arrested for eating grilled chicken at supermarket
You can share this story on social media: