New robot to explore Red Planet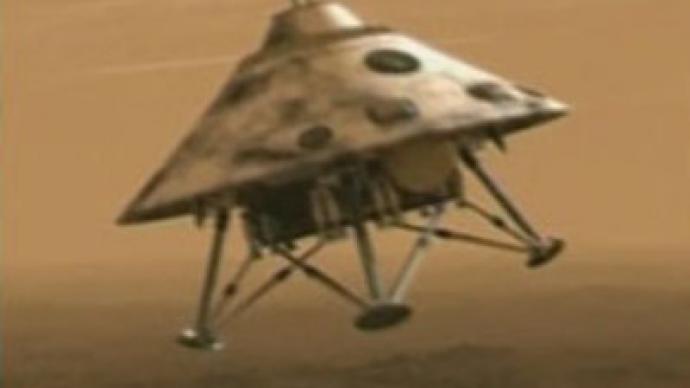 NASA scientists are once again investigating the possibility of life on Mars with a robot called Phoenix. Due to be launched next month, the robot will study the ice under the planet's surface, to see if it could have sustained organic life.
The 42- million-dollar mission will see a lander slam into an area on Mars' icy North Pole. Once there, a robot arm will dig into the ground, and scoop out Mars soil and ice, which will then be analysed by an onboard lab.
A spacecraft targeting the Martian Arctic was lost in 1999, but successful surface rovers have made landings since.
Overall, less than half of all missions to Mars have been successful, and fierce dust storms will also threaten the landing of the Phoenix.
You can share this story on social media: