New blasts in Iraq kill 19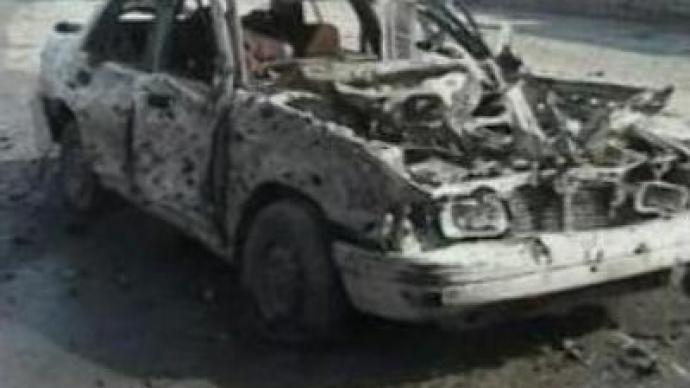 At least 19 people have been killed and dozens more injured after a series of six car bombs exploded across Baghdad. Three of them went off within minutes of each other in the Sunni neighborhood of Dora in the south of the city.
The explosions happened near a vegetable market, killing at least 10 people. Three other bombs exploded across Baghdad, killing 9 more people. The blasts burnt several cars and shattered the windows of nearby shops. U.S. and Iraqi forces are now preparing a security crackdown across the capital.Those latest deaths come as the U.S. Secretary of State, Condoleezza Rice, tries to rally European support for the operation in Iraq. But pressure is growing on President Bush at home. A group of senators, including a Republican, have agreed on a resolution opposing his plan to send more than 20,000 extra troops to Iraq. The resolution may be non binding, but it puts the Senate on record as saying that American commitment in Iraq should only be sustained with popular support of the American people and the Congress.Senator Clinton just back from a trip to Iraq and Afghanistan warned that the President must make up his mind on the direction the war is going.
"The President is sending mixed signals. He has finally said that this is not an open-ended commitment in Iraq, but is providing the Iraqis with an open-ended presence of American troops. We need to change course,"
Senator Clinton said.The US has lost an estimated 3,000 men and women since the conflict began in 2003, and recent polls show that nearly 2 out of 3 Americans are opposed to sending more troops. But as Baghdad is brought to its knees, there's a growing concern that there's no end in site. The Iraqi prime minister has said that if the latest agreement goes ahead, the provision of extra weapons could mean that the "need for American troops will go down dramatically" in six month. But with an estimated 94 Iraqis dying each day, there are bound to be skeptics in Iraq and the US. Meanwhile, President Bush has less than two years left at the White House, and so far, the efforts of Congress against the war have not affected the Pentagon war budget, nor challenged the President's authority over US forces.
You can share this story on social media: