Neo-Nazi gang sentenced in Moscow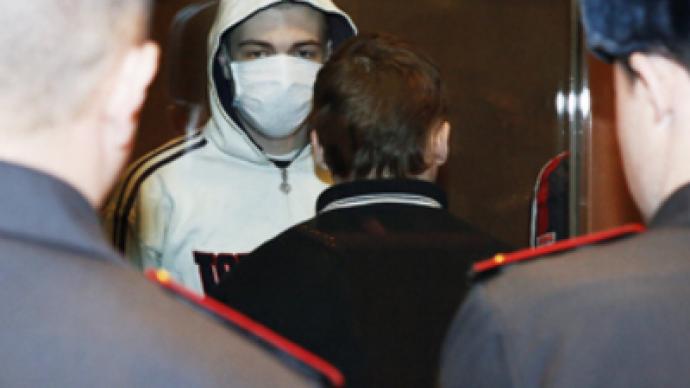 Nine members of the neo-Nazi gang "White Wolves" have been sentenced to terms ranging from 6.5 to 23 years. A jury earlier found them guilty of six hate murders.
Three more suspects were acquitted by the jury. The prosecution also failed to prove the charges of five more murders and one attempted murder brought against the gang members.
The court's statement says the convicts had been motivated in their crimes by their belief that Slavs were a superior race, fueling sympathy for ideas of racial purity.
The gang, headed by 18-year-old Aleksey Dzhavakhishvili, has been targeting immigrants from Central Asia since 2007. The killing spree was stopped when police arrested the neo-Nazis in January 2009.
Read also – Racial hatred in Russia: Putting things into perspective
You can share this story on social media: