Nationalists' rally over in St Petersburg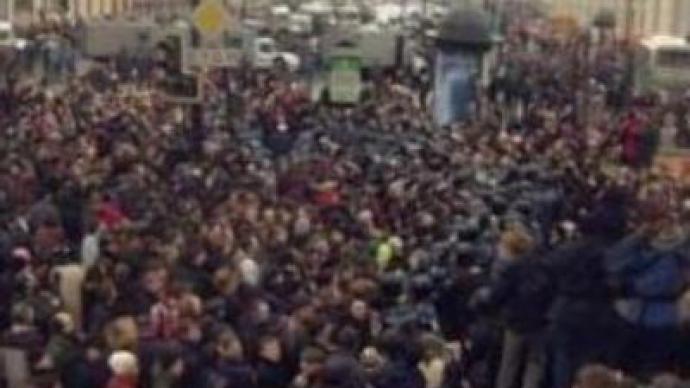 The opposition party "The Other Russia" has held a rally called "The March of Objectors" in St Petersburg. The rally was one of the biggest instances of civil disobedience the city has seen in more than a decade.
The march was organised with the support of the radical, extreme-left movement National Bolsheviks known for its anti-Kremlin views. The party was banned in 2005 by the Russian Supreme Court. Nearly 2,000 people attended the rally, trying to block the city streets and shouting nationalist slogans. As protesters marched down the main street of the city, Nevsky prospect, they managed to storm some of police cordons on their way. Although the rally was unsanctioned by the authorities, protestors took to the streets, claiming it was their constitutional right to gather wherever they want. According to the Constitution, they only needed to notify the authorities about their intention to hold the rally, and not to ask for their permission. Police say they have detained between 20 and 30 people on public order violations, including leader of National Bolsheviks, Eduard Limonov.
You can share this story on social media: