Nabokov out, Khabibulin advances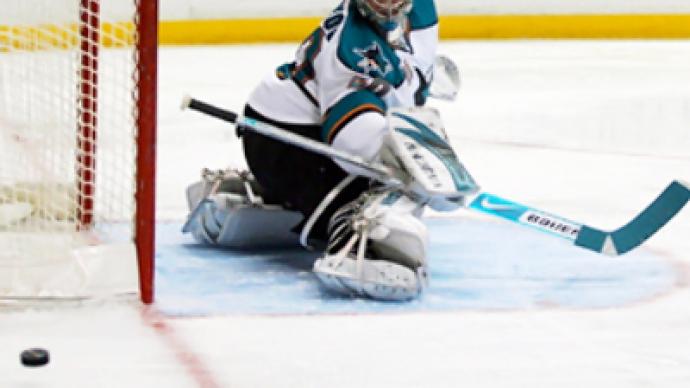 In the NHL play-offs it was an early exit for regular season champions San Jose.
The Sharks crashed out to the Anaheim Ducks. San Jose lost their latest game 4-1, with Anaheim clinching the series 4-2.
However, their loss is Russia's gain. Goalkeeper Evgeny Nabokov is now free to join the national squad at the world championships.
It was a stellar night for another Russian net-minder. Nikolay Khabibulin stopped 43 shots for Chicago in their latest win against the Calgary Flames to lead the Hawks into the Stanley Cup quarter-finals.
You can share this story on social media: