Moscow requests clarification from U.S.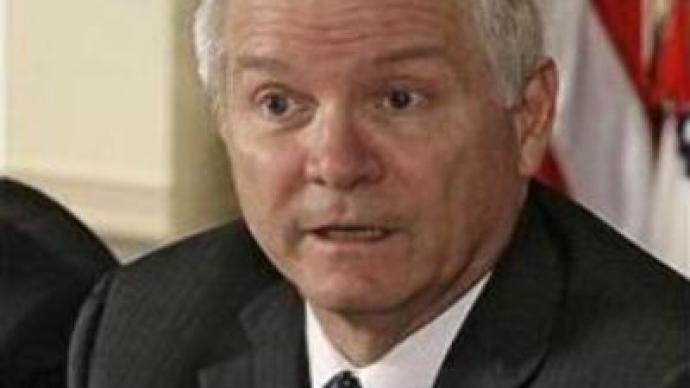 Russia's Foreign Ministry has demanded clarification from Washington over comments made by the U.S. Defense Secretary, Robert Gates, who grouped Russia with North Korea, Iran and China as countries to be cautious of.
In a Congressional hearing, Robert Gates said the U.S. needed an entire range of military means for conflicts because the U.S. doesn't know "what is going to happen in places like Russia, China, North Korea, Iran, and elsewhere".The spokesman of Russia's Ministry of Foreign Affairs, Mikhail Kamynin, said Russia was perplexed by the statement and he hoped it didn't reflect the real U.S. policy.Meanwhile, Russian Defence Minister, Sergey Ivanov, claimed such assertions were part of an attempt to pressure the U.S. Congress to approve the Pentagon's budget.The request comes days after Russian President Vladimir Putin's speech at the Munich Security Conference, where he criticised America's foreign policy, saying it is making the world less safe and is encouraging an arms race.With tensions already running high between the U.S. and Russia, President Putin's speech at the Munich Conference is stirring up some controversy in the U.S., in particular his criticism of the U.S.'s global influence.
'Hyper use of force in international relations makes countries opposed to Washington to seek to build up nuclear arsenals. This leads to a situation where nobody feels secure any more. Of course, such a policy is a catalyst of an arms race, and is nourishing proliferation of weapons of mass destruction,'
Vladimir Putin said.The White House, however, dismissed accusations by the Russian President.
'The fact is, the basic thrust of this is wrong. We continue to have Russia as a valuable ally in this. For instance, you talk about the ongoing discussions with North Korea, the six party talks. We are working with the Russians, and we have worked with the Russians on the GNEP programme, which is an attempt to try to provide peaceful civilian nuclear energy amongst others, to Iran. They are working with us on the Iranian front, we continue to work on matters of trade, we continue to work on matters of intelligence and security,'
the White House Press Secretary, Tony Snow stated.The U.S. and Russia have repeatedly locked horns during the past year over a number of issues. However, some experts say that co-operation is vital.
'I think that it's good that people would take this seriously now, when we're going forward instead of just talking about hopes for co-operation in counter terrorism, hopes for co-operation in the energy sector, a more hardheaded look of where the two countries interests are, what their concerns are and trying to prevent inadvertent conflicts,'
Celeste Wallander, Visiting Associate Professor from Georgetown University said.Meanwhile, U.S. Secretary of Defense, Robert Gates, announced that he has accepted President Putin's invitation and plans to travel to Russia next week. The first official visit by the new Secretary of Defense will be focused on trying to reduce the growing tensions between Washington and Moscow and repair relations that have been strained in recent months over a number of disagreements over both domestic and international issues.
You can share this story on social media: