Moscow fights illegal car parking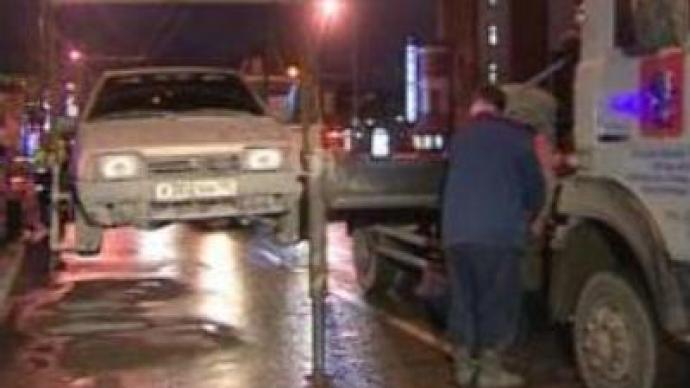 Like any major city, Moscow faces a lot of problems with traffic. With the number of cars constantly increasing, local authorities are introducing harsher ways to deal with the problem of illegal parking in the city.
So far, car removal units have been tackling the problem, by impounding illegally parked vehicles.From the drivers' point of view, these removal units have been virtually terrorising the city, towing away hundreds of vehicles every day. This measure leaves car owners stressed and frustrated, as it usually takes more than a day to get your car back. Some tow-workers even say there have already been several cases of attacks by angry drivers.Two road traffic officers escort each car removal team. They decide whether a car is or is not to be towed away.Now local authorities plan to introduce a special road traffic battalion, consisting of 290 officers to help fight illegal parking in Moscow. It will be deployed by the end of this month.
"It has become vital to set up a special unit in charge of towing cars away. Other units of the road traffic police in Moscow's centre will not be involved. The unit's key task will be towing cars to special parking lots,"
said Sergey Lukyanov, head of the car removal service.With their help, the city plans to increase the number of cars removed daily. At the same time, authorities are planning to build multi-story car parks in several places in Moscow. This will serve to tackle the problem's cause as well as its consequences.
You can share this story on social media: