Guards shoot at miners working for S. African president's nephew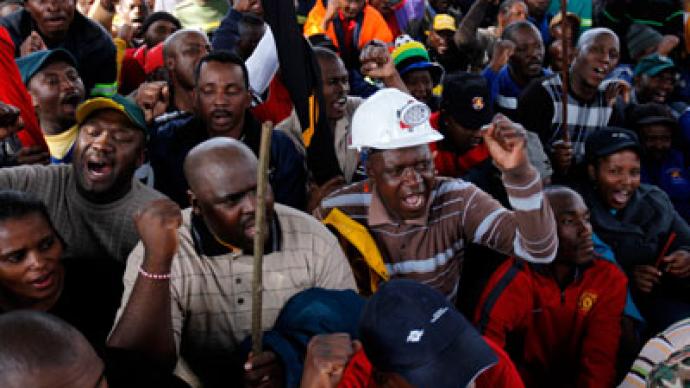 Four miners were injured at a gold mine in South Africa when security guards fired rubber bullets at them. The mine is owned by the South African president's nephew, as well as a grandson of anti-apartheid icon Nelson Mandela.
Police say they arrested four people at the mine for public violence.Reports suggested that the shooting came in the wake of a visit to the mine last week by controversial politician Julius Malema, known for his broad appeal among youth and poor voters.The mine is currently managed by the Zuma and Mandela families. Khulubuse Zuma, nephew of President Jacob Zuma, is the mine's chair; Zondwa Gadaffi Mandela, grandson of Nelson Mandela, is managing director.Mine owner Aurora Empowerment Systems has been repeatedly accused of exploitation and failing to provide workers with steady jobs and improved living conditions. South Africa's mining unions alleged that Aurora owes its workers more than $1.8 million in unpaid wages.Aurora assumed ownership of the mine in 2009 after the previous owner filed for bankruptcy. The shooting incident came two weeks after 34 miners were shot and killed at the Lonmin platinum mine in the country's northwest. Some 270 miners were arrested during the clashes, some of whom are expected to be released on Monday.The miners arrested in the Lonmin strike were charged with murder through a measure prosecutors termed "common purpose," which states that those present at the scene of a crime can be charged for the consequences.