Miners on strike stay in pit and demand salaries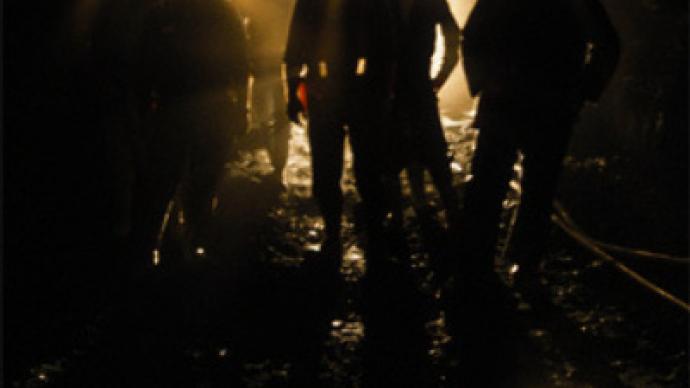 Ten miners from the Chikha mine in Russia's southern Rostov region say they won't leave the pit until they receive the wages. Nezavisimaya Gazeta newspaper reports they're preparing an address to the country's president.
The miners said they would stay underground after having finished their Tuesday shift. The regional department for mining industry say wage debts at the mine are approaching ten million rubles.

The Interfax news agency quotes the regional miners' trade union deputy head Yury Kavunov as saying that the mineworkers haven't been paid their wages for three months. He said the miners didn't receive an answer from the mine's management about the date when the debt will be paid and announced they would stay underground until their demanda are met.

The owner of the mine is the Rusinkor company.
According to Nezavisimaya Gazeta, in their letter to President Dmitry Medvedev those on strike claim that if the situation in the mining industry doesn't change, there will be a million unemployed miners in the country.

Miners blame the Finance Ministry and say the Government's promises haven't yet been fulfilled yet. The tax burden on coal mining hasn't been eased, and the authors of the address claim it's even going to be increased. So, the strikers are calling on the Russian leader to urge the federal authorities to fulfill their promises as soon as possible and not let the tax be increased.
You can share this story on social media: