Middle East peace talks continue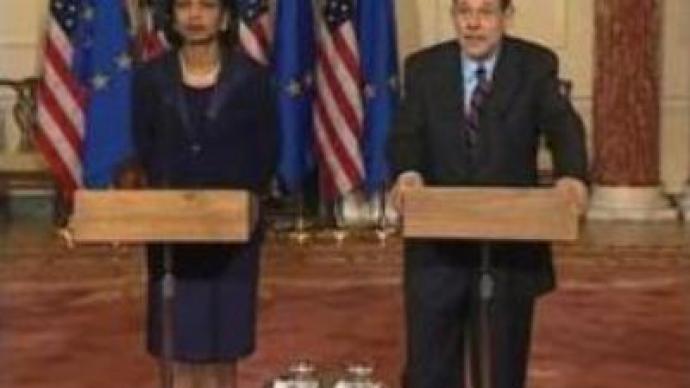 U.S. Secretary of State, Condoleezza Rice, and EU foreign policy chief, Javier Solana, continue to call for the new Palestinian Government to meet the Middle East Peace Quartet's demands.
They made the appeal at a meeting in Washington, which also included German Foreign Minister, Frank-Walter Steinmeier, and the EU Commissioner for External Relations, Benita Ferrero-Waldner.After the new government was sworn in on Monday, Palestinian Prime Minister Ismail Haniyeh repeated it has the right to continue to resist Israel. This contradicts the demands of the Quartet which also wants the Palestinian Government to recognise Israel, renounce violence and accept previous peace deals. But unlike Israel, both Javier Solana and Condoleezza Rice say they are looking forward to dealing with the new Government and that they won't let the Palestinian people down.
"We are going to continue to help the Palestinian people and we are going to continue to deal with Abu Mazen. I'm going to the region at the end of the week. I intend to see him, to talk with him and to continue to try to work on bettering the lives of the Palestinian people as well as trying to push forward on the political horizons that the Palestinian people can see – the pathway to the establishment of the Palestinian state,"
said Condoleezza Rice.
You can share this story on social media: