Medvedev and Obama have first chat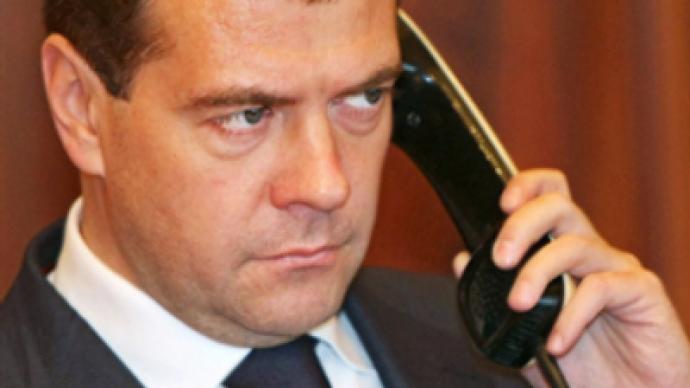 Dmitry Medvedev and Barack Obama have had their first telephone conversation in the capacity of presidents, according to the Kremlin press service.
President Medvedev wished his U.S. counterpart, who was sworn-in last week, all the best.
Both leaders spoke of holding full face-to-face talks soon.
Obama and Medvedev also confirmed they are ready to do their best to "restore the U.S.-Russia relations potential", according to the statement.
You can share this story on social media: