Media Mirror, 18.05.07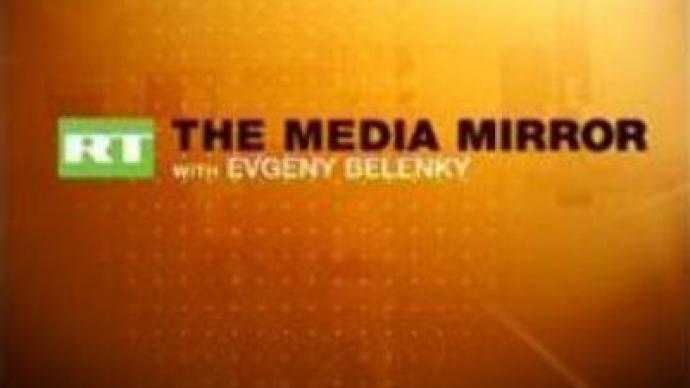 Russian newspapers on Friday write about the Russia-EU summit in Samara. They also cover the re-unification of the Russian Orthodox Church and quote former KGB Chairman Yury Andropov due to the 40th anniversary of his appointment.
ROSSYISKAYA GAZETA
, apart from describing the first 'informal' day of the summit, says that the 'crush meeting' of the leaders of two EU countries, Germany and France, was mainly about working out a common agenda for the summit which, the paper insists, is a good sign for Russia.The re-unification of the two branches of the Russian Orthodox Church is another widely covered event.
VREMYA NOVOSTEY
offers a report describing Thursday's ceremony in great detail.
MOSKOVSKY KOMSOMOLETS
is also running an article, which main highlight is the smile on the face of Patriarch Aleksy II.
"The Church was decorated as for Easter, the faces of the people all beamed with delight, and on the face of the Patriarch, usually restrained and somber, there was a touch of a smile,"
the paper writes.
TRUD
is forthcoming the 40th anniversary of Yury Andropov's appointment as Chairman of the KGB. A rare intellectual among the party leaders, who in his early years brought Soviet tanks to Budapest but later in his life and career was firmly against the unnecessary arrests of dissidents, took his appointment to the KGB as a personal tragedy, the paper writes. His intent was to become the party chief of ideology, not the head of intelligence and secret police. However, an intelligent man at the helm of intelligence is not a bad idea. "
The ruling elite of the USSR, standing high above, knows nothing of the society it rules,"
he said at a Central Committee meeting in the early 1980s, and added:
"The main threat to the USSR is not the international imperialism but the poverty of the Soviet people".
It is interesting, says the paper, that another man with a KGB background, Vladimir Putin, has many times said the same thing about modern Russia.And back to
VREMYA NOVOSTEY
with its article 'A reactor in the jungle'. Myanmar, or Burma as it was known before, is buying a research nuclear reactor from Russia. The country is a signatory to the Non-proliferation Treaty, so the reactor is supposed to be used only for peaceful purposes. Washington has objections, says the newspaper. The U.S. has been at the head of the economic sanctions campaign against Myanmar for nearly two decades. At the moment only China and Russia maintain a steady trade relationship with that country. The U.S. dreams of a democratic government in Myanmar, headed by the opposition leader, Aung San Suu Kyi, but the only stable government, that the country has had since winning its independence in 1948, is a military government in one form or another, writes the newspaper.
You can share this story on social media: