Media Mirror, 17.05.07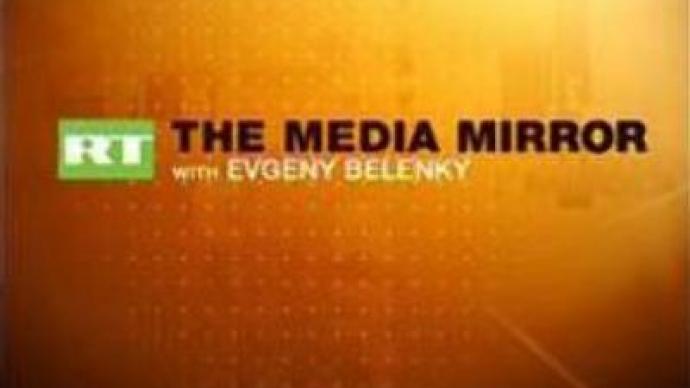 The Russian press looks at the Russia-EU summit in Samara and comments on the re-unification of the two branches of the Russian Orthodox Church, one centred in Russia and the Russian Orthodox Church Abroad.
Over the last week, many newspapers published opinion articles and editorials on the relations between Russia and the European Union. The tone of the publications was mostly alarming with all writers warning that the current state of the relations is dangerous and the situation is pregnant with conflict.At his Wednesday press-conference, the whole transcript of which is published by
ROSSYISKAYA GAZETA
, Sergey Yastrzhembsky, Special Representative of the Russian President for the relations with the EU, dismissed these fears as "a crisis that is in the heads of the writers, not in reality". After proving on examples that apart from differences there are spheres in which the co-operation between Russia and the EU is bearing fruit, he said:
"The potential accumulated in the relations between Russia and the EU is great. This will be our winning card when we start solving new problems."
However, Yastrzhembsky also confirmed that there is no plan to sign any new documents as a result of the summit.
"We never planned to sign a new agreement at every new summit. We would have put ourselves into a really awkward position if we signed a new document every six months,"
he said. He continued saying that such documents would be useless.
VREMYA NOVOSTEI
describes President Nursultan Nazarbayev's plan for democracy in Kazakhstan. The President had just spoken to his parliament and suggested that his programme of democratisation should be put in effect in the nearest future. He sees his country enjoying democracy of the type resembling that of France. The programme contains a plan and a set of policies to be implemented over five years up to 2012.However, the Kazakh President also reminds that to survive democracy requires the base of a strong economy with at least $US 6,000 per capita income, and that for the moment the economic growth is an undisputed priority.A lot of attention is given to the reunification of the two branches of the Russian Orthodox Church, the one centred in Russia and the Russian Orthodox Church Abroad.
VREMYA NOVOSTEI
gives a whole page to this event, and it is completely justified: the divide is the only time in the history of Christianity when a church was split for purely political reasons.
KOMSOMOLSKAYA PRAVDA
says that this event has not only a religious meaning; it effectively brings to an end the division of Russians into the Reds and Whites by actually terminating the last front line of the Russian Civil War. Now there is no "Red" Orthodox community and no "White". There is only one indivisible Russian Orthodox Church for all Russians living in this country as well as anywhere else in the world.
You can share this story on social media: