Manila hostages released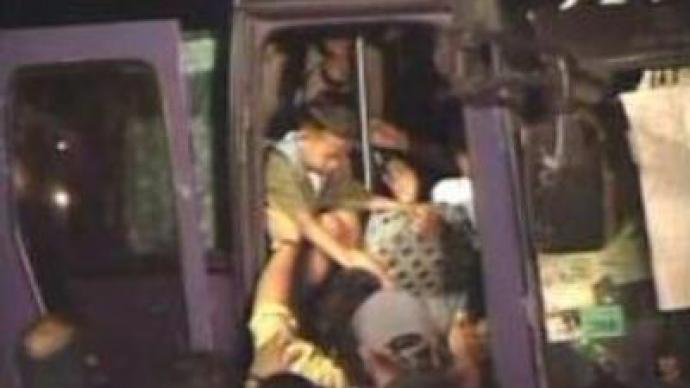 A bus load of children held hostage in the Philippine capital, Manila, were released shortly after the set deadline of 7pm local time. The armed hostage-taker is reportedly the owner of a day-care centre the children attend.
Jun Ducat said he simply wanted to highlight the issue of corruption within his country and to demand better education and housing for his 30 young student hostages.
'As I said, I love these kids. That's why I am here. If ever my blood is going to spill in front of these children, you should know that it's not me who started the exchange of gunfire, but those out there,'
he claimed. Ducat is believed to have been acting with at least one other hostage-taker. A handwritten sign displayed in the bus window informed police the men were armed with grenades, an assault rifle and a pistol. Bomb squads and SWAT teams surrounded the vehicle throughout the incident, with ambulances also on hand if needed. Ducat is reported to have chartered the bus, stating his intention was to take the children, aged between 4 and 6, on a field trip. Instead, their journey was to take them no further than Manila city hall. The bus's air conditioning was kept running, providing those on board with some relief from the warm temperatures outside. However, one of the children was allowed to leave the bus, after feeling unwell. It is also believed this wasn't Ducat's first time in the role of hostage taker. In 1989 he reportedly held 2 priests captive using fake grenades. Kidnappings of this sort have become so common-place, and the Philippines has been nicknamed 'the kidnapping capital of the world'.
You can share this story on social media: