Mail-flooded postal service cuts Russia from eBay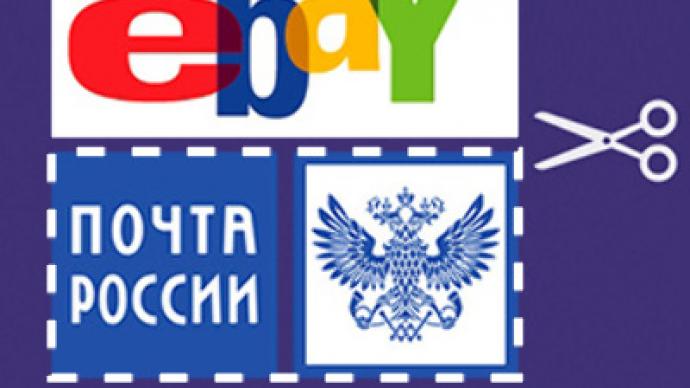 Many sellers at eBay and other online auctions now choose not to deal with Russian buyers. Mail delivery times have surged recently, and auction rules provide for sanctions for late deliveries.
The grave situation is reported by Kommersant business daily, which cites an open letter published last week on www.ebay-forum.ru, a Russian-language message board dedicated to online auctions.
The letter says that from January 1, the Russian Postal Service has increased the standard shipping time to Russia from other countries from two weeks to two months. The forum thread has a collection of comments, describing people receiving packages which had been due to arrive weeks ago.
Meanwhile, much of what is sold through eBay must be delivered in 30 days, otherwise the seller risks suspension. Naturally, eBay clients do not want to be punished for something they cannot control, and prefer not sell to Russia.
Postal Service officials admitted there are "sporadic" shipping problems and explain them by a 64 per cent growth in the number of deliveries in January and February. The service added that they do their best to improve logistics and hire extra hands to address the issue. Kommersant's unnamed source familiar with the situation hinted that the Russian Customs Service is involved in the delays, although the source provided no details.
Ironically, eBay has ambitious development plans for Russia. This year the auction site launched a Russian-language version, which supports the Russian currency and has an integrated translation tool. Russian buyers have already spent an estimated $50 million through eBay.
You can share this story on social media: