Madrid bombing trial starts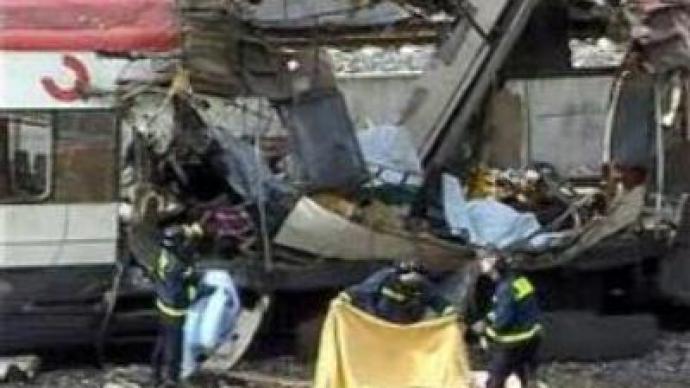 The trial starts today in Madrid over the train bombings in Spain in March 2004, which claimed the lives of 191 people. Twenty nine suspects, most of whom are Moroccan, will appear before the court.
Seven of the suspects face charges of murder, the others are charged for collaboration with a terrorist group and smuggling explosives. Spanish investigators say the co-ordinated attacks were perpetrated by local Islamists influenced by Al-Qaeda. The blasts, which also injured nearly two thousand people, shocked not just the country but the whole world. It was the worst terror attack in Europe since the Lockerbie bombing in 1988. However, seven of the key suspects, including the alleged mastermind, Serhane ben Abdelmajid Fakhet, a Tunisian national, escaped the trial. They died in an explosion at a Madrid flat in April 2004 as police were closing in on them.
You can share this story on social media: