Madam opens fire to avoid arrest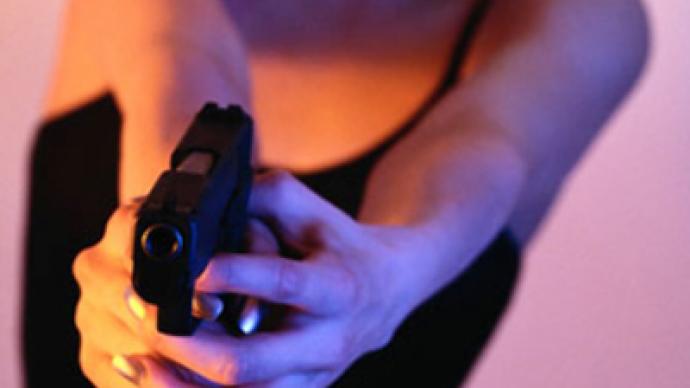 Moscow police had to face fierce resistance while shutting down a brothel in the north of Russian capital.
The brothel operator, Inna D., 35, turned out to be a prolific shooter and a master of karate. Both of these qualities she put to good use in trying to avoid arrest.
Noticing the policemen from an external camera, she took out a pneumatic pistol and started shooting. However, her efforts were cut short, when she ran out of ammunition.
Earlier, two policemen had visited the brothel, paying a sum of about €100 with marked bills.
Inna D. was found in possession of these bills at the time of her arrest and now faces charges, not only of operating a brothel, but also resisting arrest.
The brothel, on northern outskirts of Moscow, consisted of three women of African origin and three citizens of Moldova and Ukraine, with prices varying from €80-150. The prostitutes themselves received only about 40 per cent of the money.
You can share this story on social media: