Massive attack hits Cannes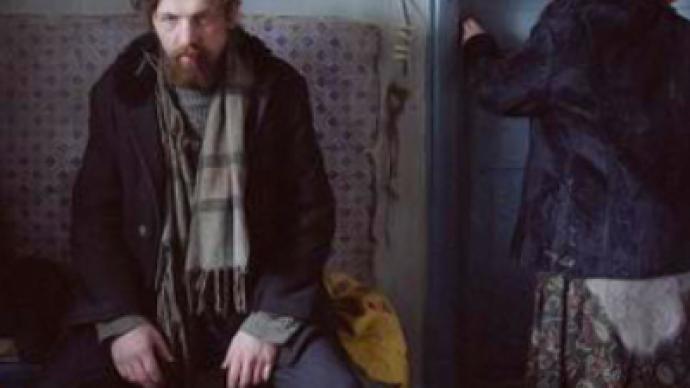 A Slavic road movie with elements of horror and suspense has been showed off at the Cannes film festival. "My Joy", from debut feature-director Sergey Loznitsa is a hot candidate for the coveted Golden Palm award.
The award-winning filmmaker made a name for himself as the creator of numerous documentaries.
Born in the former Soviet Republic of Belarus, Loznitsa grew up in the Ukrainian capital, Kiev, where he majored in engineering and mathematics. Having moved to Moscow, he embarked on his second profession, that of filmmaker.
In 2001, Loznitsa left Russia for Germany and has been based there ever since. His documentaries and short films have been screened at festivals around the world, recognized for their authenticity and sharpness.
My Joy revolves around a truck driver, Georgy, off for seemingly just another journey along the Russian motorway to deliver bags of flour. However, what starts as an average trip quickly turns into a series of deadly events, a whirlpool of adversities and killings.
The reality described by the filmmaker seems to be so scary and so authentic that the film keeps you on the edge of your seat no less than Hitchckock's signature thriller movies.
It seems, however, that nothing could be worse than any of the encounters that Georgy has on his way. Policemen, alcoholics, prostitutes, tramps, villagers: there is absolutely no way he could survive any of those.
The director explained that he once worked at the documentary studios in St Petersburg, where his job took him to locations throughout provincial Russia by car. He could not miss an opportunity to take pictures of the numerous people he met – many of whom have inspired him to create his first feature film, My Joy.
My Joy is a co-production between Ukraine, Germany and the Netherlands.
However, Loznitsa told the press conference at Cannes he has made a film about Russia, with all the "signs and markings" of provincial Russian life.
"It's not a documentary though. It's a feature with some traits of realistic cinema. It could be confused with a documentary. But at the same time there are elements of grotesque and romance in the film too. This is a very eclectic film" Loznitsa explained.
According to the filmmaker, "the best chance one gets to describe a place is when one travels through it; the best way to study a place is to get stuck in it."
Something of the kind happens to the main character of My Joy, who gets lost in the middle of nowhere, in Russia.
"I want to know what humanism is, and how one behaves when there's no hope," Loznitsa says. "What is a personality? How and when does one's individuality come along?" These are some of the questions that the filmmaker wants to tackle in his very own and very startling way.
But, as the director points out, "some people make comedies, others have a different point of view…"
"Why do we want to make films and why do we need art? Each chooses his own way and answer. I love what Picasso once said about art. That it's not part of a decorum, but an instrument of attack."
Whether his artistic attack proves effective to the Cannes jury will become crystal clear on May 23.
Valeria Paikova, RT, Cannes
You can share this story on social media: