London parking boom: Cops blow up car at Westminster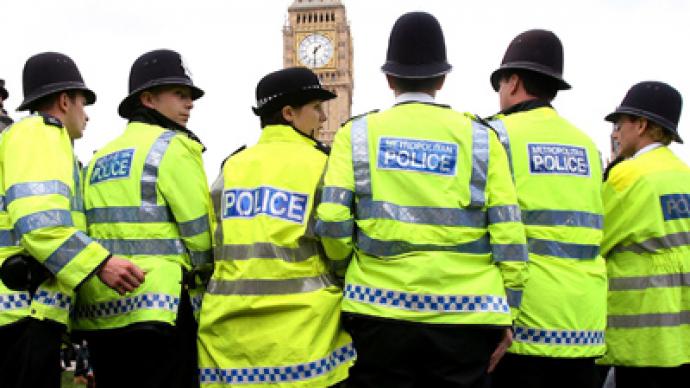 Parking offences are subject to punishment everywhere, but only in London might one find his vehicle destroyed by a controlled explosion by an anti-terror police squad. While in London, never park your car in front of the Houses of Parliament!
­Illegal parking on the streets of London is punished – as in most capitals – by compulsory and expensive relocation of the vehicle. But in London only, police have been instructed to blow up suspicious cars – and make no bones about doing so.On Wednesday a Newcastle tourist Nima Hosseini Razi had to park his blue Ford Mondeo in downtown London because its brakes failed right on Parliament Square. Instead of waiting in the car for the tow truck, Razi decided to abandon the vehicle to pay a visit to Buckingham Palace – a mere five minutes' walk away – leaving on the dashboard a note saying "This car is broken down. I am just waiting for the AA to arrive. Please do not fine! Thank you, yours sincerely". That was a big mistake.Were it parked somewhere else, the car would have aroused no suspicion whatsoever. But in the Storey's Gate any orphaned object looks suspicious. Not to mention a driverless car.It only took a call from a vigilant pedestrian to bring police to the car. Having examined the unfortunate vehicle, they called explosive ordnance disposal specialists from the London anti-terrorist police squad on the scene.Bomb experts opted to take no chances and followed their standing instructions.Eat your heart out, Hollywood! Operation Ford Mondeo was carried out on an unprecedented scale. Britain's main square was sealed off, all civilians were evacuated and bomb technicians opened the trunk of the unfortunate vehicle like a tin can with a controlled explosion – just meters from Britain's Parliament and the Palace of Westminster.But that was not the end of the story for Nima Hosseini Razi. Once bomb disposal experts had done their job, traffic police officers appeared on the scene and issued a road ticket for incorrect parking of Razi's shattered car.Razi says he is planning to claim some sort of restitution from the London police for the destroyed vehicle, or even a replacement. Police maintain, however, they were merely complying with instructions to ensure security in the country's most sensitive area.This story, though showing a certain naivety on the part of the unfortunate driver, may well serve as a warning for people who tend to leave their cars in strange places. Who knows what instructions local law enforcement might have up their sleeves?