Lenin commemorated in Moscow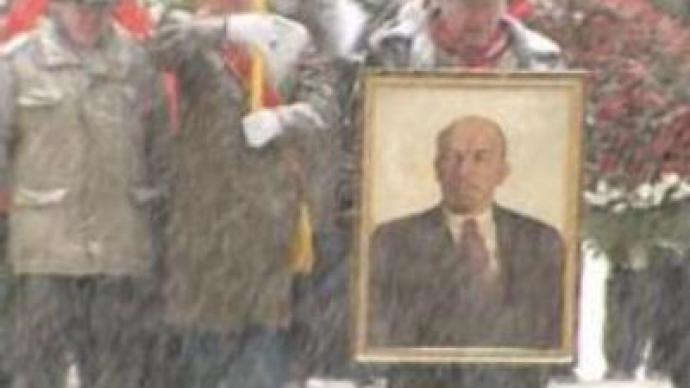 Muscovites have been laying flowers at Lenin's Mausoleum on Red Square to mark the day their former leader died. Over 500 people, including the Head of the Communist party, Gennady Zuganov, took part in the ceremony on Sunday.
Vladimir Ulianov, better known as Lenin, spent his life promoting his radical policies.He was the leader of the Bolshevik faction of the Russian Social Democratic Worker's Party, and led the October Revolution in 1917 that overthrew the tsarist regime in Russia.The architect of the Soviet state, Vladimir Lenin died on January 21st, in 1924, aged 53.
You can share this story on social media: