Kid kills "Nazi general" at film set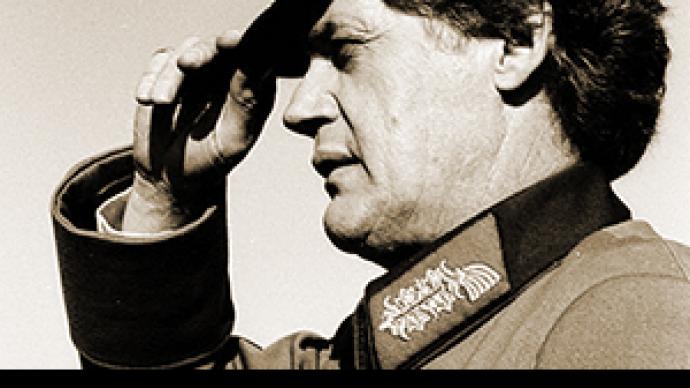 A teenager has accidentally shot dead a 79-year-old actor playing a Nazi general in a WWII-themed amateur film.
The film produced by a local school in Ukraine tells a story of a group of modern-day schoolchildren who travel back in time to witness the invasion of the German Nazi army, report local media.
The team was shooting a combat sequence when one of the prop rifles fired. The bullet hit one of the actors, a 79-year-old collector of historical artifacts, who provided the props on the condition that he would be given a part in the flick. The pensioner played a German general.
The wounded man was taken to hospital, but doctors failed to save his life.
Police established that the real firearm belongs to a friend of the director, a hunter. It is not clear why he brought the rifle to the set.
Both the owner of the ill-fated weapon and the teenager, who pulled the trigger, are under criminal investigation for manslaughter and mishandling of firearms.
You can share this story on social media: