Russian reporter publishes first article since savage attack
Published time: 29 Nov, 2010 16:52
Edited time: 29 Nov, 2010 22:00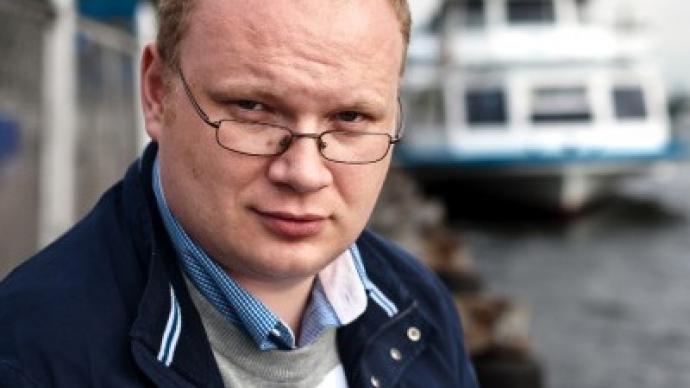 Journalist Oleg Kashin, who is still recovering from being severely assaulted nearly a month ago, has published his first story titled "About Gagarin and Myself."
­The opinion piece, published in the weekly "Vlast" magazine, is his first official publication since Kashin began blogging two weeks ago. Laced with humor, sarcasm and sincere revelations about the course of the journalist's recovery, the story references Russian cosmonaut Yury Gagarin, who rose to instant fame as the first man in space following a one-hour flight.
"For some reason, he was made cosmonaut number one, and at the age of 27, I think, he flew in space for a little over an hour, came back – and that was it, life was over, only presidiums, banquets, presentations and a stamp of doom left on the young, beautiful face. He spent seven years like that, before finally dying," Kashin writes. "I was in the intensive care unit, thumbing through the "Kashin" newspaper [dedicated exclusively to the journalist] and thinking about Gagarin and about how similar we were."
The attack on Kashin, on November 6, received massive media coverage, caused a series of demonstrations and prompted the drafting of a law which calls for tougher penalties for violence against journalists. 
Kashin, however, appears unfazed by the sudden attention, saying that the New Year's celebrations will distract the public and wash away the memory of Kashin.
"No one will remember. No one will notice. And I will be able to work again, as usual. They will not silence me after all."
Meanwhile, police have launched a probe into a video posted on YouTube which alleges that the assault on Kashin was staged.
The video features a man in a black mask who claims that he was hired to stage the attack and that he is now facing death threats from those who commissioned the act.
"There was no attack," the man says, his voice distorted to hide his identity. "No one beat up Oleg Kashin. Someone asked us to stage the attack."
The man states that he is willing to cooperate with police if he is "taken seriously."
"The video has been passed on to investigators," the Interfax news agency quoted a law-enforcement official as saying. "It is currently under investigation."