Judge loses job over setting suspect free by mistake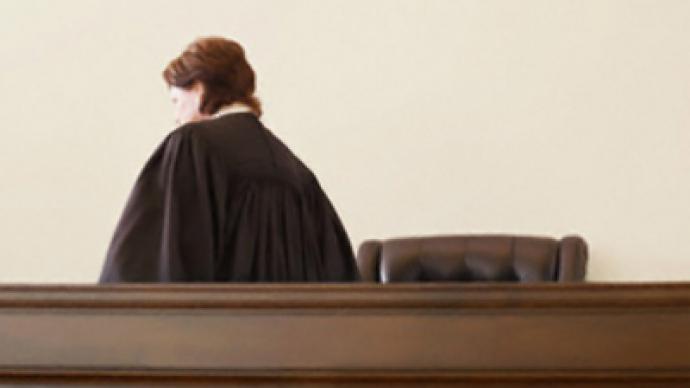 A Moscow judge has been stripped of her authority by the bar for negligence and lack of professionalism. She erroneously ordered a suspect be set free, mistaking him for another man.
The ridiculous incident happened on July 24. Dmitry Bazhenov, who was suspected of high profile fraud, shared his cell in a detention centre with Vladimir Grishov, who was waiting for retrial after being convicted for petty theft. When the time came for Grizhov to be taken to court, Bazhenov went in his place.
Judge Elena Yarlykova reviewed the case, and decided to reduce Grishov's six-month term. Since by that time the man had already served the new term, the judge ordered that he be released at once. Since it was actually Bazhenov and not Grishov in court, the suspected swindler basically conned Yarlykova into giving him a "get out of jail free" card.
When the truth was discovered, the judge was accused of neglecting her duties. She was blamed for not identifying the man properly when he was delivered to the dock. She also didn't summon those whom Grishov stole from, who would have seen at once it was not him on the trial.
The clever scheme of escape used by Bazhenov worked out partially because he and his fellow inmate had a superficial resemblance.
The head of the detention centre, who allowed the masquerade to happen in the first place, is now under investigation.
You can share this story on social media: