Jewish cemetery desecrated in Latvia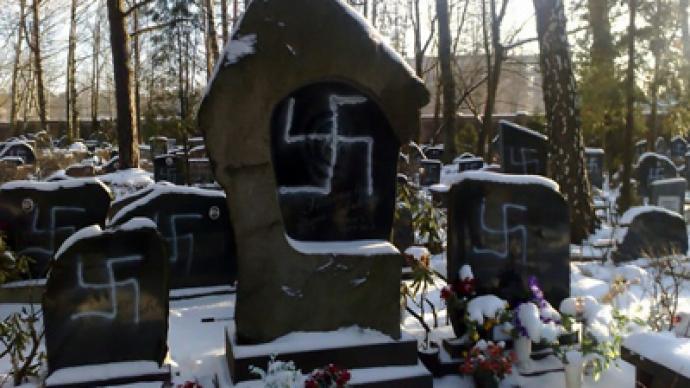 A Jewish cemetery near the Latvian capital Riga was desecrated Tuesday night. Vandals painted Nazi swastikas on more 100 tombstones.
Police, who were called to the site after the discovery, tried to track down those behind the vandalism with the help of dogs. However, there has been no reported breakthrough in the case so far.City police have increased the number of teams patrolling cemeteries.Mayor of Riga Nil Ushakov and Latvian President Valdis Zatlers have condemned the act.A similar incident happened in Latvia in 2003. Back then the perpetrators turned out to be teenagers. All of them were received suspended jail sentences.