Japanese trawler seized in Russia's Far East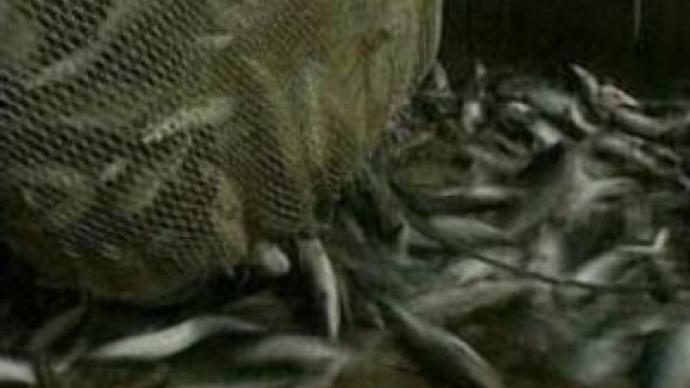 A Japanese trawler seized by Russian coastguards has been brought to Kunashir Island harbour in Russia's Far East. The vessel was allegedly fishing illegally in Russian waters. Two tons of fish were discovered onboard.
The coastguard says the trawler refused to stop and was pursued, before being seized. According to officials, two boats crossed into Russia's territorial waters illegally near the Kuril Islands, but only was seized. The other escaped. Fishing rights have been a stumbling block for Russian-Japanese relations recently. Japan is demanding this situation be resolved quickly.
"The vessel refused to stop for about an hour, as it attempted to flee. Russian guards detained the crew of 6 Japanese citizens. The board is being escorted to the town of Yuzhno-Kurilsk. The captain has admitted responsibility for poaching in Russian territorial waters. There were two tons of fish on board. Now the fishing equipment is being inspected. The Japanese citizens can leave the board only after the investigation is over and after any charge is made,"
said Evgeny Lazarev from Russia's Coast Guard Press Service.
You can share this story on social media: