Japan and North Korea to resume talks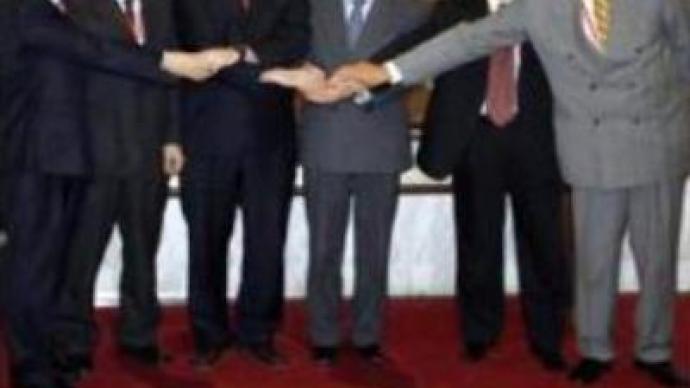 Japan and North Korea are to resume bilateral talks in Hanoi on Thursday. The two sides abandoned earlier negotiations - a move that could have jeopardized the nuclear disarmament deal, brokered late last month in Beijing.
Pyongyang had to engage in diplomatic negotiations with Japan as a part of the agreement struck in Beijing for the dismantling of its nuclear weapons programme.The two sides were scheduled to hold two days of talks in Hanoi, discussing highly emotive issues for both sides, including North Korea's demands for reparations from Japan for its harsh colonial rule of the Korean Peninsula.And this morning the talks showed promise. But then it appears discussions over the abduction of Japanese citizens in the 1970s and 80s by North Korea became heated, and a North Korean embassy official announced the talks were over.But behind the scenes there has been a breakthrough, and talks will now resume on Thursday.
"We acknowledge the differences in our positions on issues including the normalisation of ties, but we have agreed that presenting each other's opinion and developing an understanding of the differences would contribute to the future of Japan-North Korea relations. For those reasons we have agreed to meet,"
said a North Korean official representative.Members of the six party talks will be relieved as it would have dealt a severe blow to the diplomatic process that has gained genuine momentum since the talks were held in February. As it is, it has overshadowed high-profile discussions held between the U.S. and North Korea on Tuesday which had been termed constructive and businesslike by American envoy Christopher Hill.Representatives of the six party talks are scheduled to meet in mid march to assess how the agreement has been implemented to date. And it's a deal which if pulled off North Korea can expect to gain much from, financially, as well as diplomatically, including 50,000 tons of heavy fuel, with a further 950,000 tones once it dismantles its nuclear programme, plus the possible lifting of U.S. trade sanctions. But North Korea needs to stick to the rules of the agreement, including negotiating with Japan, if it is not to be left out in the cold by the international community, once again.
You can share this story on social media: