World's smallest artificial heart saves a baby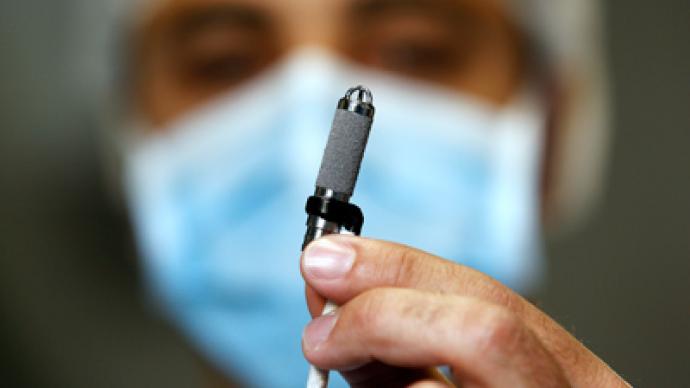 The smallest artificial heart in the world, weighing only 11 grams, was enough to save life of an infant boy suffering a deadly disease. Italian doctors who completed the surgery say it kept the baby alive till a donor was found.
This is the first time that such a small heart has been implanted to human. The boy suffered from dilated myocardiopathy, a disease which eventually would atrophy the heart muscle and stop its ability to pump blood. The operation was carried out at the end of March, but only now, when doctors may say with confidence that it was a success, was it made public. The baby, whose identity has not been disclosed, was able to survive for 13 days with the artificial heart before receiving an actual heart transplant. "At present, at more than one month from the surgery, the infant is in good health," surgeon Antonio Amodeo from Rome's Bambino Gesu hospital said.
The little patient has been fighting for his life since the first month. Before the implant, the child had a mechanical pump and was suffering from an infection around the device. "From a surgical point of view, this was not really difficult. The only difficulty that we met is that the child was operated on several times before," Amodeo said. Doctors said the device, invented by American Doctor Robert Jarvik, had been previously tested only on animals.The hospital needed special permission from Jarvik and the Italian health ministry before conducting the surgery. "Every day, every hour, for more than one year he was with us. So when we had a problem we couldn't do anything more than our best," he said.Doctors are convinced that the success of the operation could lead to the artificial heart becoming a permanent transplant option in the future. "This is a milestone because it can be possible now to have permanent implantable devices," Amodeo said.
You can share this story on social media: