ISS armes with meteorite shield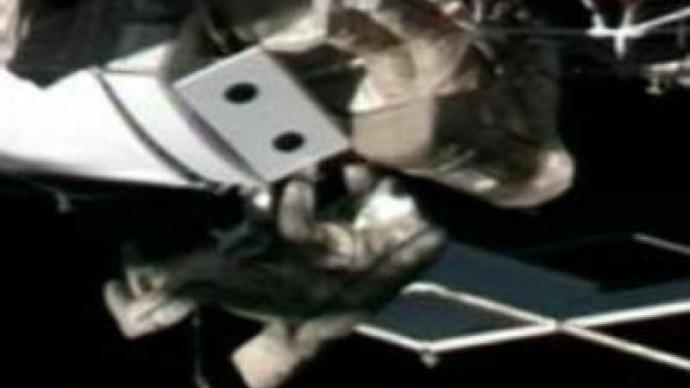 Russian astronauts Fyodor Yurchikhin and Oleg Kotov have finished their second spacewalk, this time assisted by the U.S. astronaut Sunita Williams. The spacewalk lasted about six hours.
The astronauts have installed anti-meteorite panels, to protect the International Space Station (ISS) from small objects, including space debris.Another objective was to attach containers with biological materials to the station's exterior – as part of bio-risk experiment. The experiment is aimed at developing a reliable astronaut protection system for long space journeys, including a potential voyage to Mars.
You can share this story on social media: